---
Wisconsin DOJ Blindsides Wisconsin Farm Bureau – Why?
05/04/2018
[source article]
Region affected: Wisconsin - USA
Summary:
What does the Wisconsin DOJ expect to accomplish by this?
Growing industrial hemp is now legal in Wisconsin. And the new industry was looking forward to production of CBD oil from the hemp to be grown.
However, the state DOJ released a memo stating "holding a DATCP license does not authorize you to produce or sell CBD oil or CBD products."
Rob Richard, Senior Director of Governmental Relations at the Wisconsin Farm Bureau, said this was unexpected and is now considering taking legal action against the state's DOJ.
---
New Service in Michigan Offers Massage Therapy With CBD Oil
05/03/2018
[source article]
Region affected: Michigan - USA
Summary:
CBD oil just became legal in Michigan in January of this year (2018).
A new massage therapy service just started and is gaining some popularity. The service by Mari Mora, in Allendale MI, uses CBD oil for the massage and her clients are noticing some incredible benefits.
One man who has been a client for six months, says the massage with CBD oil helps alleviate some of the muscle and joint pain he has from old injuries.
"When you get up off the table you feel energetic, you feel relaxed at the same time because these things are going to work," he said. "Pain is subsided, all the muscles are in a relaxed state so they're not as tense or stressed out and it's just wonderful."
---
Federal Court Rules on Newest Rule by DEA
05/02/2018
[source article]
Region affected: - USA
Summary:
A Federal Court, the 9th U.S. Circuit Court of Appeals, upheld that cannabis extracts are considered and remain Schedule I substances. The suit was brought by the hemp industry to clarify the legal confusion around a substance that clearly has no intoxicating qualities, cannabidiol (CBD).
Separately, the judges said the DEA's final rule did not violate the Agricultural Act of 2014 (Farm Bill), which contained provisions allowing for industrial hemp (defined as cannabis sativa L. plants with less than 0.3 percent of THC).
The court's view of the Farm Bill, coupled with DEA statements last year indicating there was no intent to regulate cannabinoids, should give the hemp industry some solace.
---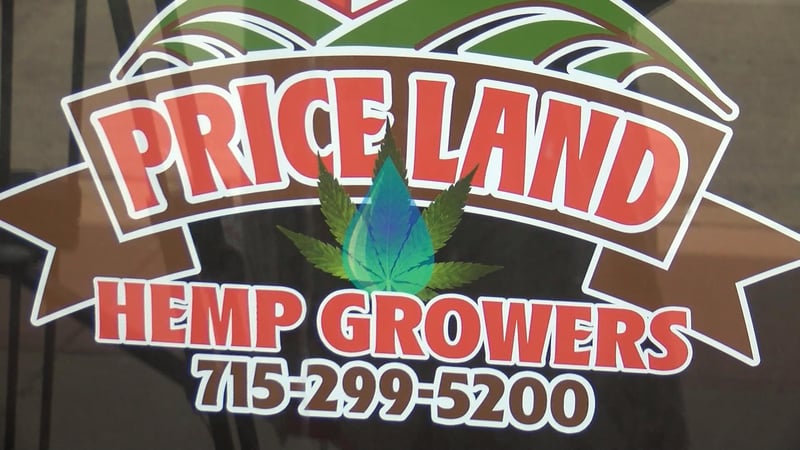 First Store For Hemp Products in Wisconsin Opens
04/20/2018
[source article]
Region affected: Wisconsin - USA
Summary:
In Black River Falls, of all the places in Wisconsin, a new hemp sore celebrated their grand opening.
The store, PriceLand Hemp, is run by Joel Peterson, owner of PriceLand Hemp. After industrial hemp became legalized in Wisconsin, he saw an opportunity.
"We want to grow hemp," Peterson said. "We've seen the benefits from other states." "We make lotions, soap. fiber, building materials. It's just endless."
Last December, the new law passed creating a pilot program for growers and processors of industrial hemp in Wisconsin.
---
FDA Panel Recommends CBD Cannabidiol Based Drug
04/19/2018
[source article]
Region affected: - USA
Summary:
An advisory committee of the FDA voted for approval of a new drug in development.
The new drug, Epidiolex, was developed to treat certain Epilepsy and seizure disorders. Approval is limited to treating seizures caused by Lennox-Gastaut syndrome and Dravet syndrome in patients aged 2 and older.
---
Hemp Industry Moves Toward Legalization by Senator McConnell
04/18/2018
[source article]
Region affected: - USA
Summary:
Senate Majority Leader Mitch McConnell makes a move towards legalizing the hemp industry.
Hemp, if you are not familiar, is another variety of the cannabis family of plants. However, most hemp grown today does not contain enough of the psychoactive compound, THC, (if any) to get you high.
So, Leader McConnell has joined the bandwagon of political leaders who are adopting opinions and policies against the existing ridiculous federal laws surrounding hemp (just because it's part of the cannabis family?) Preliminary reports are stating that the new legislation would allow American farmers to grow hemp and allow for the market of products made from hemp – including the ever popular CBD oil.
---
You can get CBD added to your juice at Project Juice.
04/18/2018
[source article]
Region affected: California - USA
Summary:
Project Juice at their San Diego, San Fransisco, and Laguna Beach locations will be adding CBD oil at your request to any of their juice products.
---
Push for Medical Marijuana Legalization in 2 Conservative States
04/17/2018
[source article]
Region affected: - USA
Summary:
Two of the more conservative states are involved in the push for legalized medical marijuana. Utah and Oklahoma seem to be changing their perspective on marijuana laws, at least when it comes to medical use.
The measures have been tried before and have experienced push-back. This time, however, it looks like the balance is going the way of proponents of the new measures.
Keep an eye on these states to join the growing list of states, now at 30, that have already legalized medical use of cannabis.
---
New Braunfels Texas has a new CBD dispensary.
04/07/2018
[source article]
Region affected: Texas - USA
Summary:
Local news carried this story on a new CBD dispensary in New Braunfels, Texas. The new dispensary is Go Green Botanicals. This article has some good info and and very good video clip describing some of the benefits local clients of Go Green Botanicals are seeking them out for.
---
Boulder County Showcased in NoCo Hemp Expo
04/06/2018
[source article]
Region affected: Colorado - USA
Summary:
9700 acres of hemp are being grown in Colorado? Wow!
That is just one of a few interesting facts that are highlighted by this article on the NoCo Hemo Expo in Colorado.
---
Businesses Have CBD Products Seized
04/06/2018
[source article]
Region affected: North Dakota - USA
Summary:
Dickinson, North Dakota businesses had their CBD products seized in a raid on local establishments. In North Dakota, CBD products, including no THC containing CBD oil , are considered Schedule 1 narcotics under the law.
This came after a notice was sent out warning business owners about the classification of CBD products. Still, some proprietors seem confused about CBD legal status.
Fortunately, no business owners were arrested during the raid.
---
Girl With Disorder Not Allowed To Bring CBD Medication To School.
04/05/2018
Region affected: Florida - USA
Summary:
Zoe Adamns suffers from a rare disease called the Sanfilippo sydrome. She's only 7, but doctors expect that her life is already more than half over.
CBD oil is helping her with her seizures, but a Florida school is not allowing the medication on the school campus.
A statement from Volusia County Schools says the district follows federal law, not state.
---
License Permits Filed For Grower HempAmerica
04/05/2018
[source article]
Region affected: Maine - USA
Summary:
HempAmerica, Inc has filed permits to grow CBD rich cannabis in the state of Maine.
They have selected ideal property to set up a cannabis (hemp) growing and product producing facility.
HempAmericana CEO, Salvador Rosillo, commented, "We are extremely excited and we are set to close on the farm property imminently, and getting the permits lined up will protect our forward projections on posting initial sales through our established distribution footprint. The CBD Oil market is really the place to be. Tremendous growth is underway and we are now finally in a position to position ourselves as market leaders in purity, potency, and yield."
---
Seattle Cafe Offers CBD Infused Latte
04/05/2018
Region affected: Washington - USA
Summary:
A Seattle cafe, Cafe Hitchcock Express, will soon be serving CBD oil-infused "wellness lattes".
The lattes will be infused with cannabidiol (CBD), the calming non-psychoactive, compound of the cannabis plant. The lattes won't make you high, they are just designed to make you feel good.
---
Medical marijuana rejected by Kansas House after emotional debate
03/26/2018
[source article]
Region affected: Kansas - USA
Summary:
There are residents of the state of Kansas with children who are suffering from conditions where marijuana and CBD oil with high THC content may help them. They are pushing for a measure to start the legalization of medical marijuana, which would include cannabidiol products.
The Kansas House voted the measure down 54-69, but it did allow for some productive debate and many advocates say they feel more confident about the prospect of getting marijuana legalized in the state.
---
CBD Is Closer To Being Legalized In Kansas
03/25/2018
[source article]
Region affected: - USA
Summary:
Kansas House lawmakers give an initial approval for legalization of CBD oil, the measure will go before the House for a vote very soon.
This comes amidst back and forth wrangling about whether CBD oil is legal, even if it contains no psychoactive compounds like THC. The Kansas Attorney General's opinion is that it is illegal, regardless.
Hopefully, the upcoming vote will decide the isue.